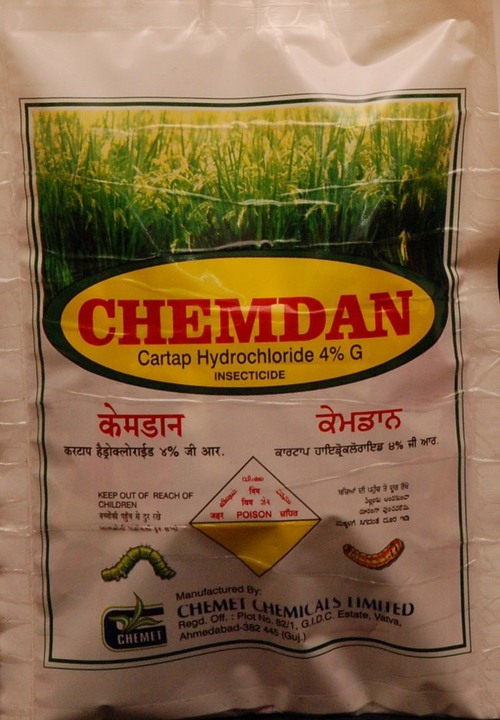 Product Description
CHEMDAN 4 GR - CARTAL HYDROCHLORIDE 4% GR
Insecticide(Granules)
Chemical composition:
Cartap Hydrochloride Tech( Based on 98% w/w a.i.)-------------4.1% w/w
Adjuvants* / Blank Granules*------------------------------------Q.S.
Adjuvent ie. Wetting / despersing agent,Colarent, stabilizer etc.
Recommandation : (Guideline)
Crop : Rice
Common name of pest / insect : Steam borer, leaf folder, whrol maggot
Dosage / Ha A.I. (gm %) : 750 gm – 1000 gm
& formulation : (kg.) : 18.750 – 25.00
Packing available : small pack to 50 kg bulk packing and as per customer requirement.
Note : Information given above is guideline best to our knowledge.Recommendation made are without any guarantee since condition use are not in our control.

Contact Us
G-12, Hemkoot Building, Behind LIC Ashram Road, Ahmedabad, Gujarat, 380009, India
Phone :+918068092015